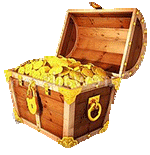 Cash POT
$ 7.50

Weekly Random Cash pot
$ 2.50
20 GUARANTEED cash prizes each week.

WEEK in play: 20

Get your FREE ship now.

STOP being ground crew and Launch your Ship today.
Do you have what it takes to become a Super Highway Master, this and every week?
Can you outrun the other Ship owners with your "Helmet" badge collecting and promotions?
Not everyone has the savvy to control their ships performance, will you be in the GREEN or down in the Warning RED?